Unleash your creative side in a relaxed, fully led and supported workshop. We do the setup, clean up and you'll saunter away with a 16″ x 20″ acrylic painting that you'll be proud of.

Sessions last about 2 hours, sometimes a bit longer and are £40 per painter.
For private workshops, click here.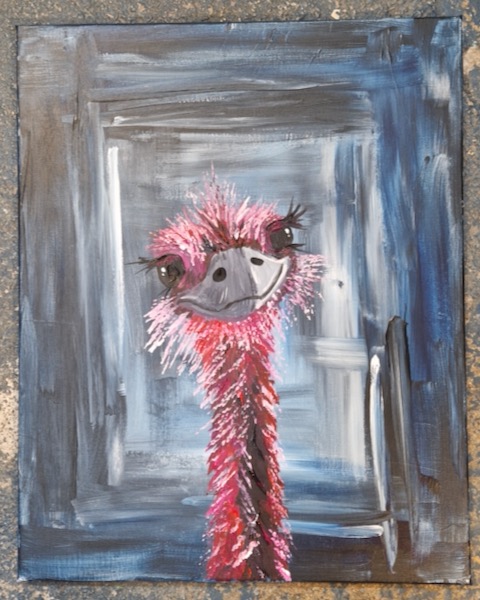 Ostrich
Evening Workshop: Fri. Dec. 8th, 7-9pm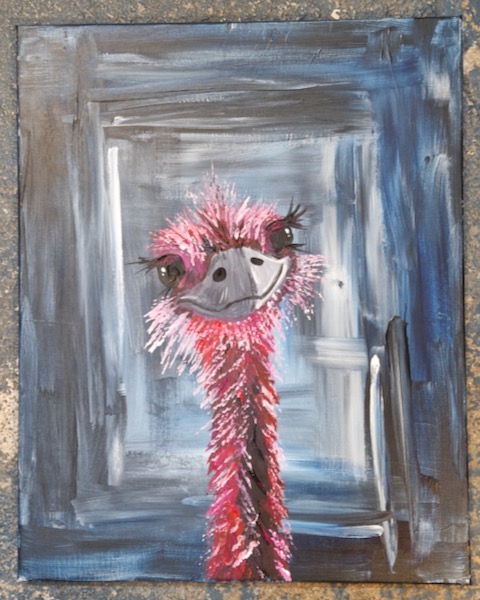 Ostrich
Afternoon Workshop: Sun. Dec 10th, 4:30-6:30pm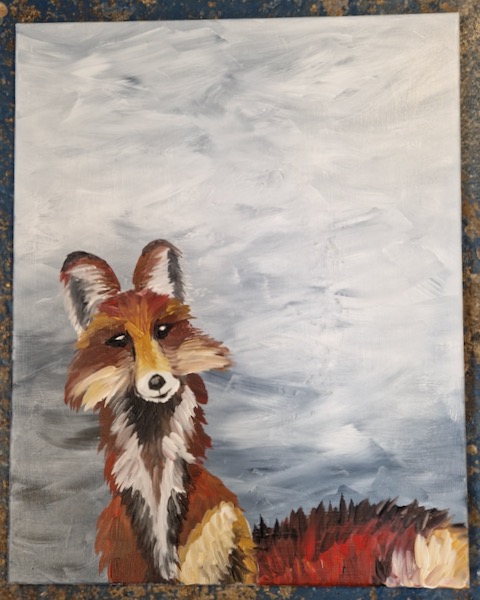 Fox
Evening Workshop: Fri. Jan. 19th, 7-9pm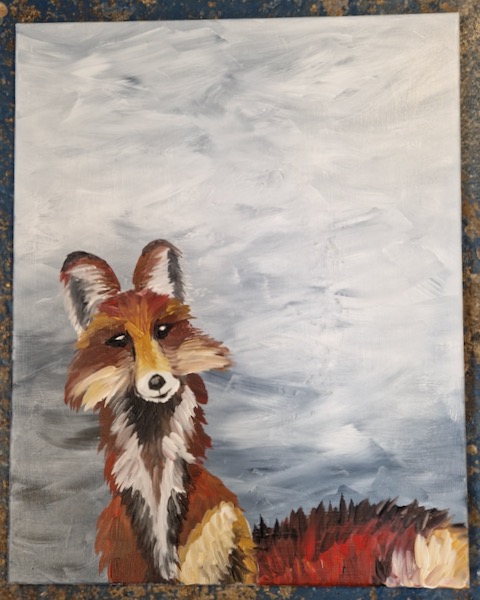 Fox
Afternoon Workshop: Sat. Jan. 20th, 1-3pm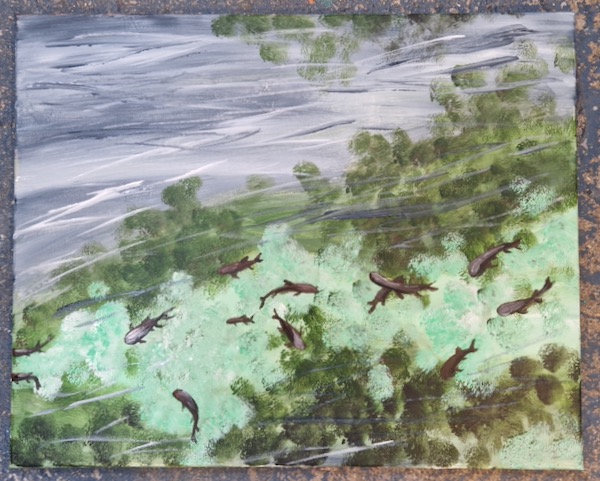 River Fish
Evening Workshop: Fri. Feb 23rd, 7-9pm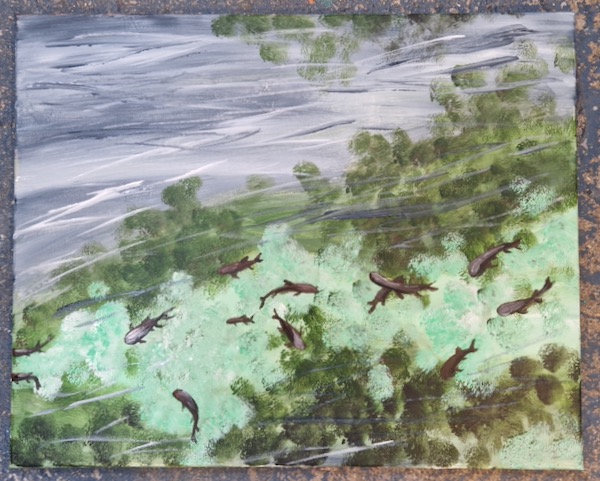 River Fish
Afternoon Workshop: Sat. Feb. 24th, 4-6pm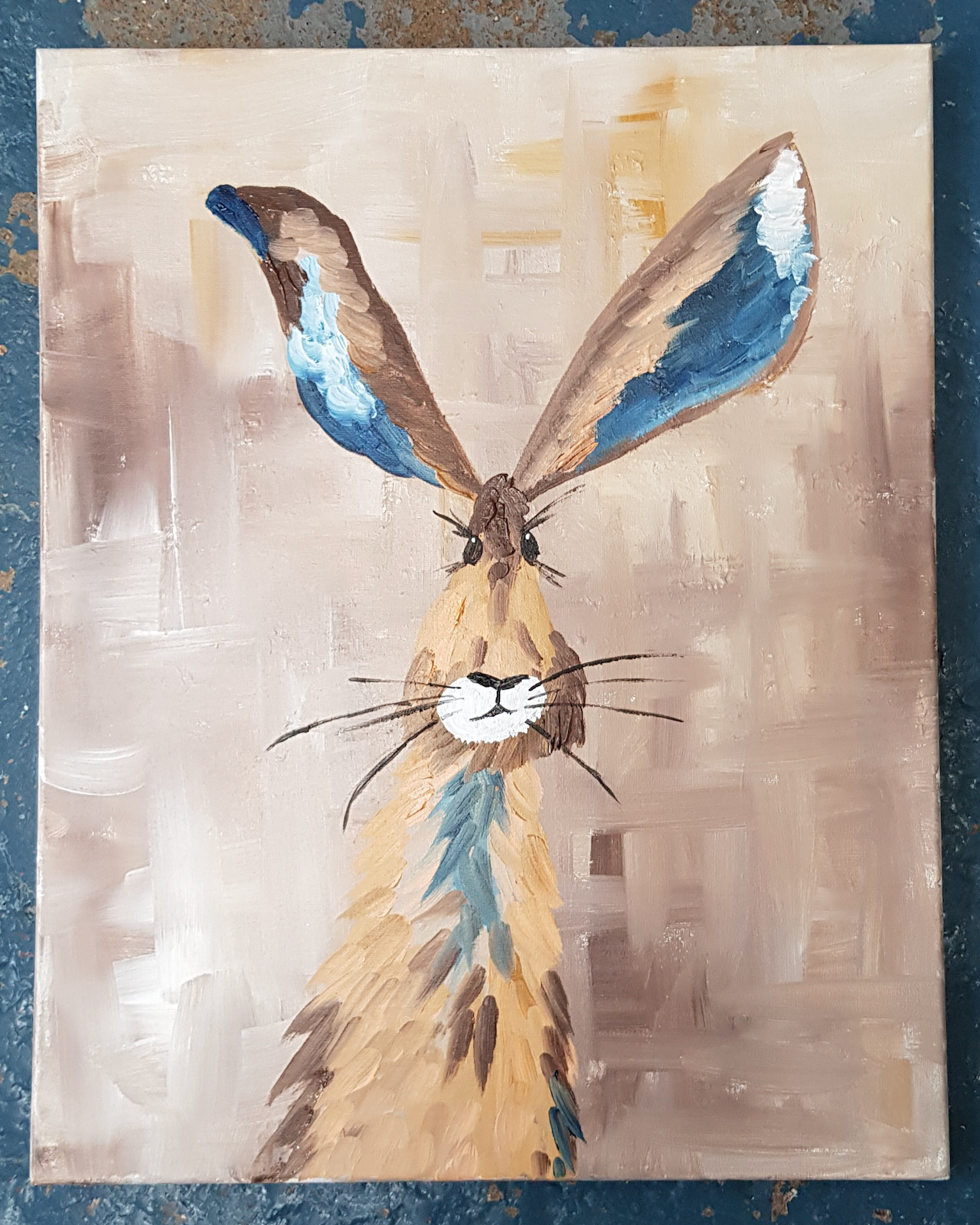 Hare
Evening Workshop: Fri. Mar. 8th, 7-9pm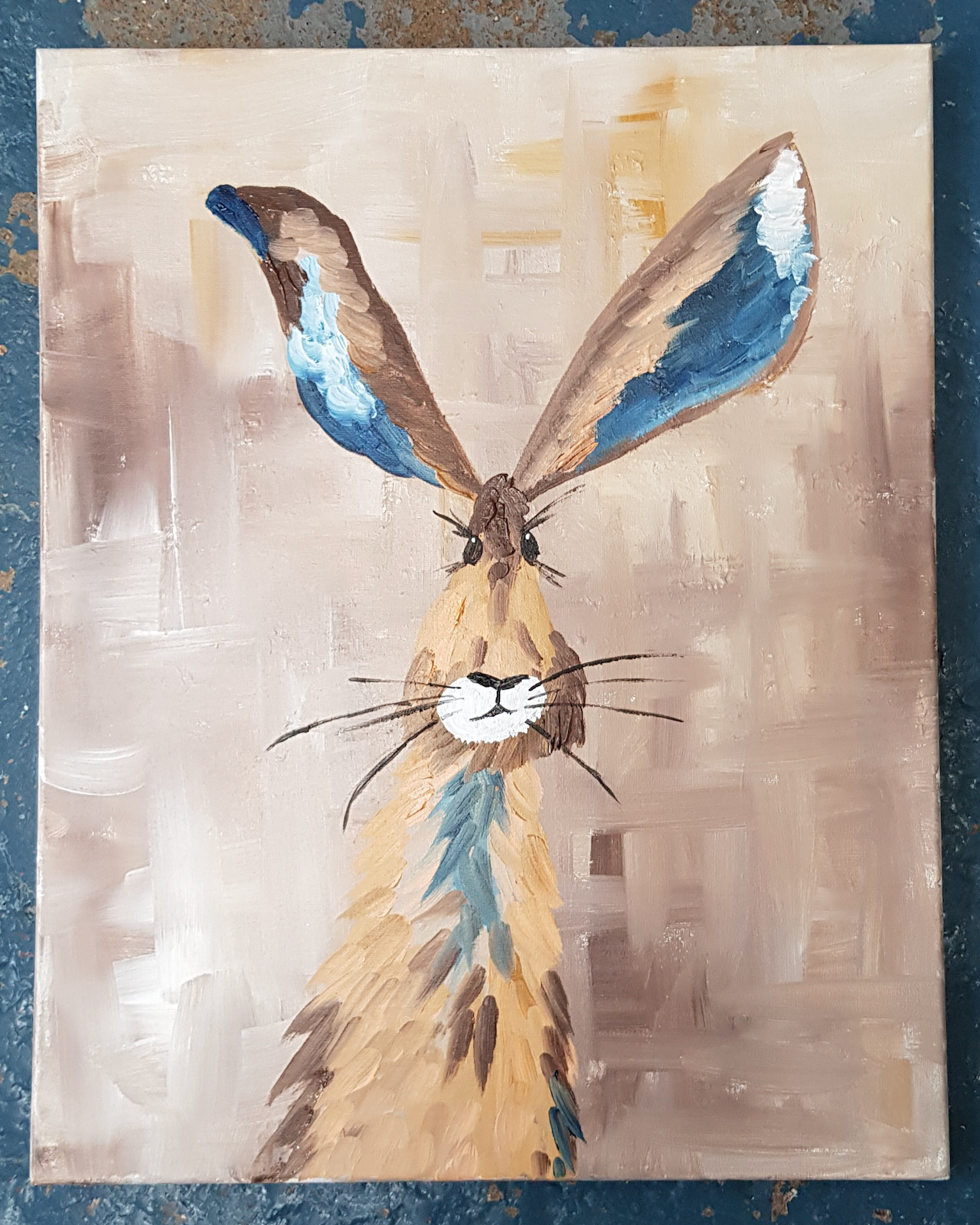 Hare
Afternoon Workshop: Sat. Mar. 9th, 1-3pm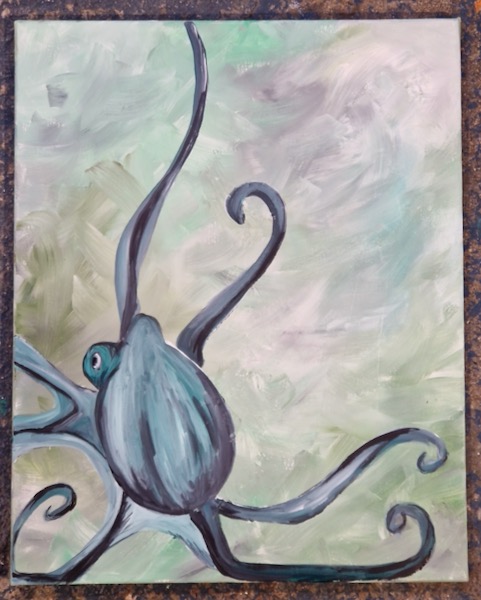 Octopus
Evening Workshop: Fri. Apr. 26th, 7-9pm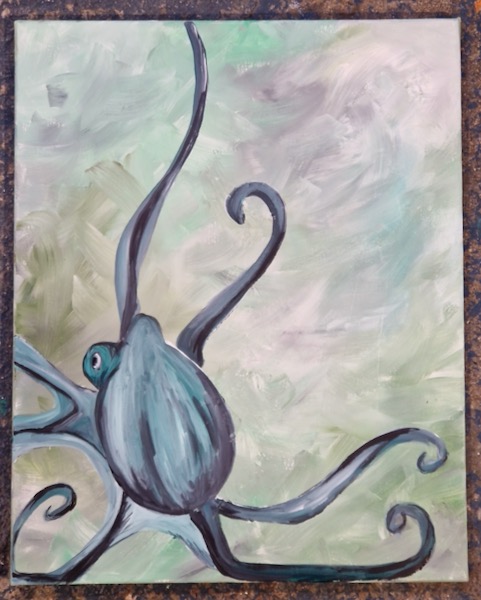 Octopus
Afternoon Workshop: Sat. Apr. 27, 4-6pm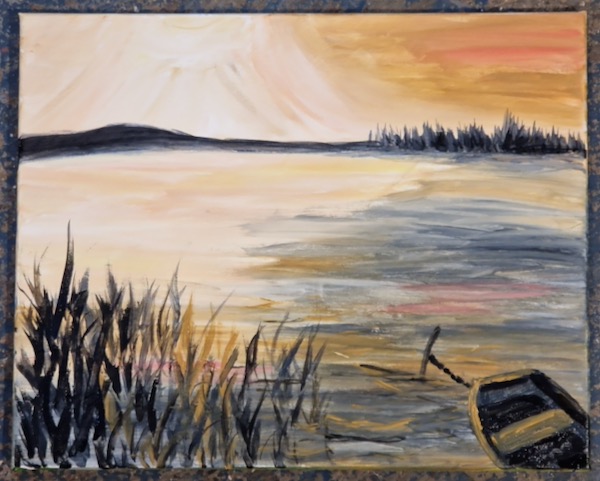 Rowboat
Evening Workshop: Fri. May 10th, 7-9pm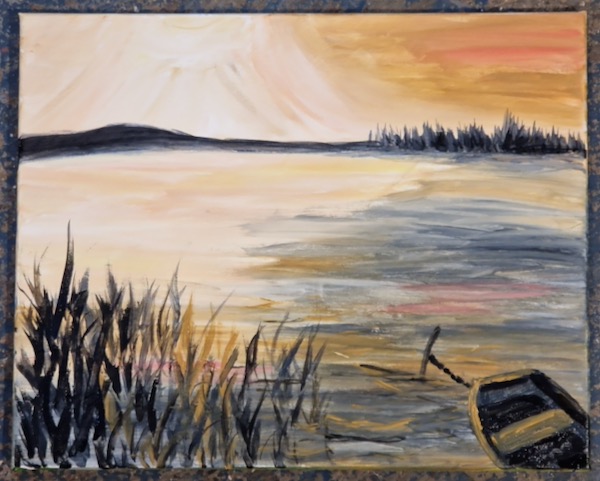 Rowboat
Afternoon Workshop: Sat. May 11th, 1-3pm