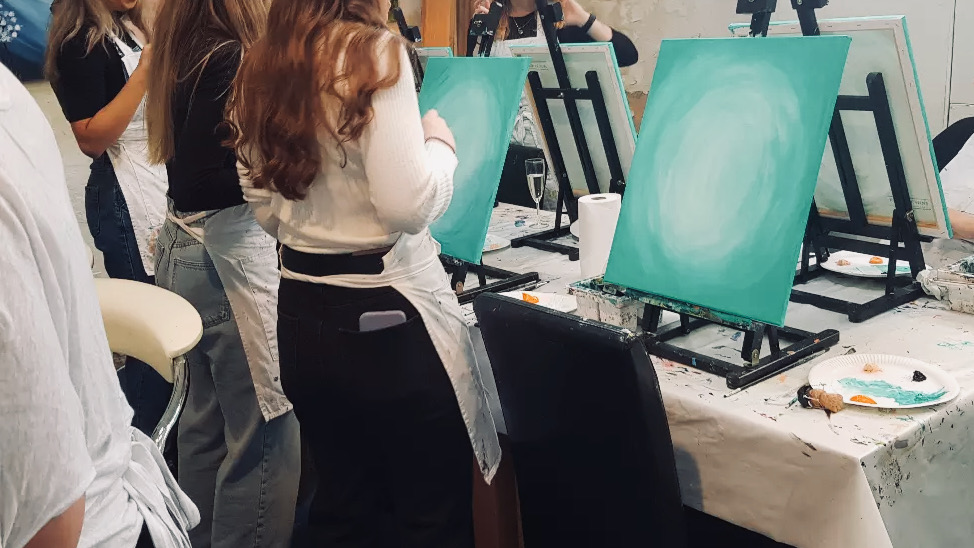 Fully led and supported, group painting workshops
2- 12 painters, 7 days a week by appointment
No painting experience required, we have all of the supplies, paint with you step by step. At the end you'll have a 16″ x 20″ painting on canvas.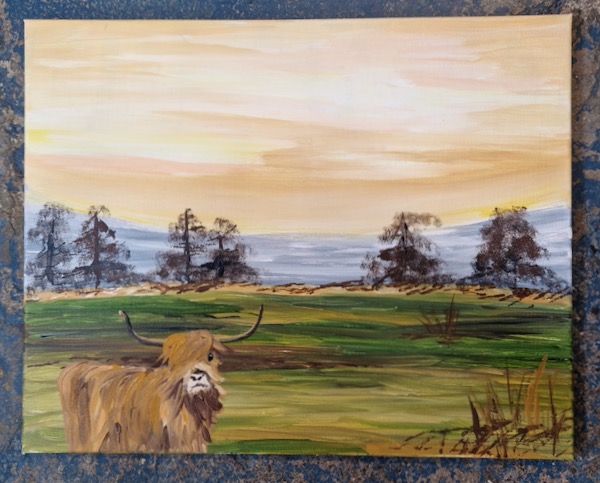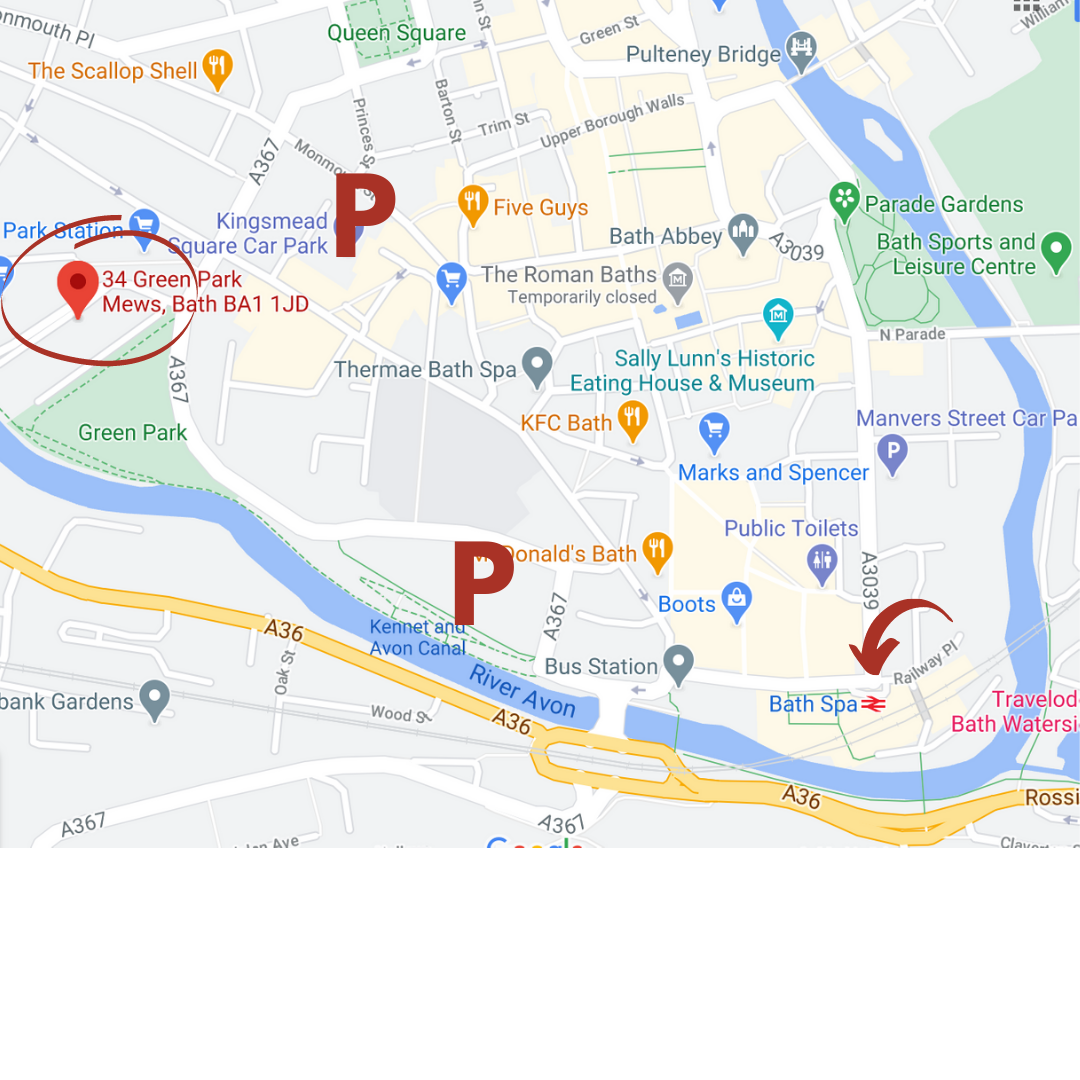 Where to find us:
34 Green Park Mews, Bath, BA1 1JD
Closest car parks: Kingsmead Square – 3 min walk, Green Street car park – 5 min walk, or Southgate – 7 min walk
Bath Spa train station – 10 min walk
You will be greeted with an introductory glass of prosecco as you arrive from our lovely neighbours, Wolf Wine. We're BYOB and won't be able to sell you additional alcoholic drinks, so please feel free to bring your own. We do have a small selection of soft drinks.
Please don't forget to bring photo ID if you look under 25.
We supply aprons, but keep in mind that acrylic paints may stain.
Minimum age painter age is 18. Exception can be made for a 16 year old accompanied by a parent or guardian.
To redeem your gift voucher, check the open workshop schedule and email the date of the workshop that you would like to attend along with your booking code to info@studiolx.co.uk.

If you would like to apply your voucher to a private session, please email your booking code along with the following info:

Date of your event
Preferred time slot: 1-3 pm, 4-6pm, 7-9pm
Number of painters in your group (3-12)
The type of event you are planning, is it a surprise?
Description for this block.

Hi! Your instructors are Sarah, Mazy and Victoria. About us.

Sarah started Paint by Wine in January 2018. At the start, workshops out of the Guild Hub Co-working space, afterwards at The Drawing Rooms and as of June 2021, we have our own space on Green Park Mews!

Use this space for describing your block. Any text will do. Description for this block. You can use this space for describing your block.